Photography-based app Agora recently held a competition asking photographers to submit the best bird's-eye snaps that they've taken. With over 9,000 images sent-in, the judges only shortlisted 50 pictures.
Here are the best ones from the record:
 William Markezana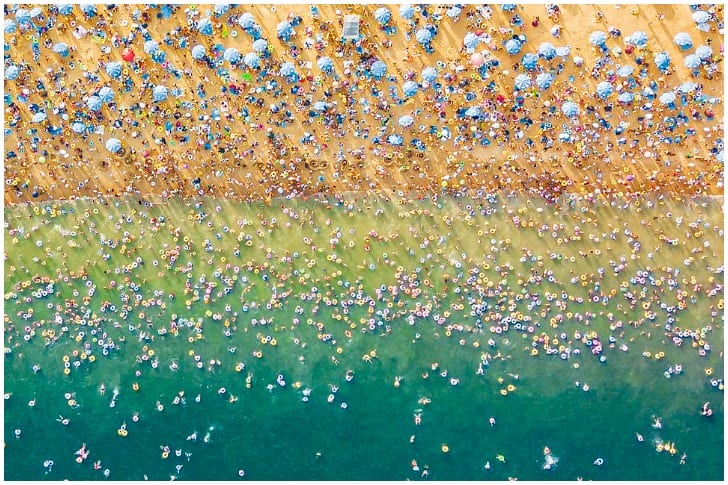 will_tm/Agora: This Chinese beach receives thousands of daily visitors
Snapped by a French photographer, this photo perfectly captures an endless turquoise sea gushing into the powdery sand of the Dameisha beach in China. William explained that the mob at the beach was huge, so he had to secure a lot of altitude to make them fit-in. He then realized that, this way, a more fascinating pattern has been created.
 Matteo Mangano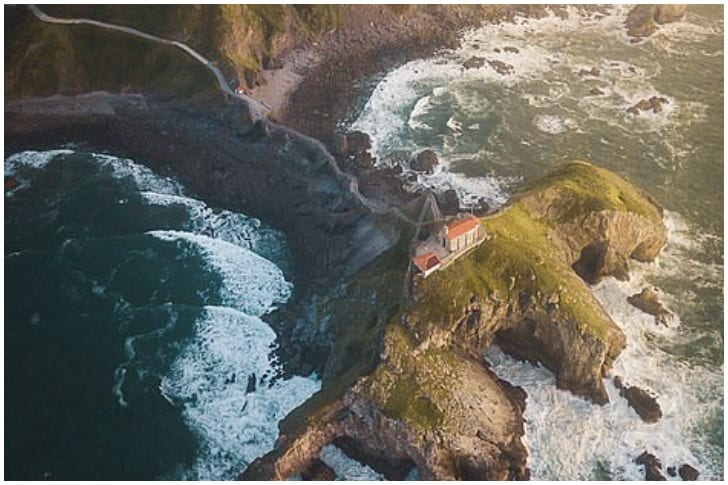 sixthlens/Agora: The drone had to fly three kilometers to capture this scene
Captured on an extremely windy day, Matteo had to fly his drone around three kilometers away while consequently fretting about losing it. He was fortunate enough to take it back home along with an applaudable shot!
 Mikhail Derevyanov
This aerial photo correctly encases how well-planned Barcelona is. Just rooftops with a tinge of vintage effect and greenery.
 Odysseas Chloridis
A simple image that sends chills down your spine because of the darkness attributed to it, perhaps. The artist has asked the viewers to carefully notice how small the car looks in front of just a part of Mother Earth in Greece.
 Yee Lee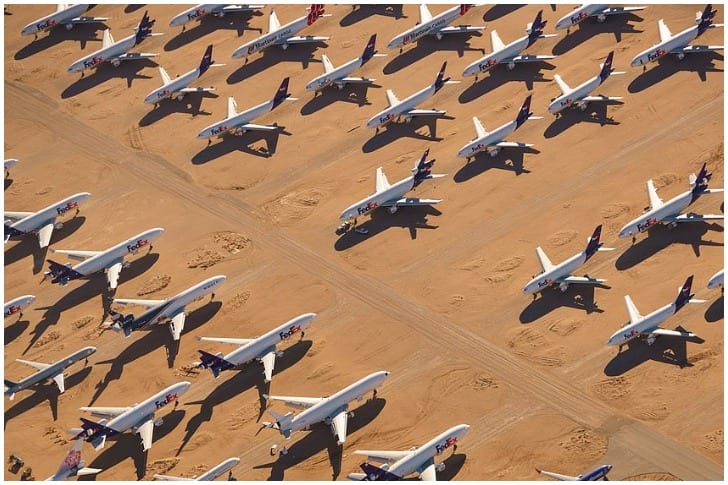 ylee/Agora: FedEx's planes parked in a formation
Who thought a bunch of airplanes standing in a field can make for a stunning photo? The Malaysian photographer, Yee Lee, did! She has even coined a name for her picture, 'Retired From Service.'
 Arnold Maisner
France is already known for its appealing architecture, but it becomes even better when a photographer skillfully captures it into a frame. The German snapper has reported the village to be one of the most beautiful places he has seen. You can see a church on the top covered with a cotton-like mass of pink sky.
 Tom Franklin de Waart
Definitely not taken on Mars, it's a shot from the Capitol Reef National Park in Utah. Tom says that he wants people to see how our own planet has outlooks that look other worldly. We don't have to go all the way to a foreign planet to find beauty when it's available here.
 Carles Alonso
An early morning aerial view of a rice terrace enjoying the sunlight in Bali. The lumps at the further back of the photo are volcanoes, not mountains.
 Ewold Kooistra
'A Magic Morning in the Netherlands,' which is also the winner of the tournament. Zaanse Schans engulfed with thick volumes of fog and a revelation of the surroundings. Ewold found a perfectly unique angle to capture this absolutely breath-taking photo.