According to a study undertaken by the US Forest Service, 36 million trees were lost annually over five years, which is a 1% drop from 2009 to 2014. We are experiencing intense heat waves because the vegetation help in decreasing temperatures by at least 10 degrees Fahrenheit.
Scientists have warned that if we continue down this destructive path of clearing out forest lands, the cities will inevitably become more polluted, warmer, and uninhabitable due to the decreasing quality of life for humans.
The major contributing factors for decreasing the number of trees are – forest fires, hurricanes, tornadoes, diseases, and insects. These are naturally occurring phenomena that out of our control. Still, one factor that we can pay attention to is our unplanned and insensible development of towns.
Trees are quickly swapped out for the construction of a mall or parking lot, resulting in a loss of wildlife and our precious canopies. If we were to quantify the damage, it accumulates to a massive $96 million /year.
Why Are Trees Important?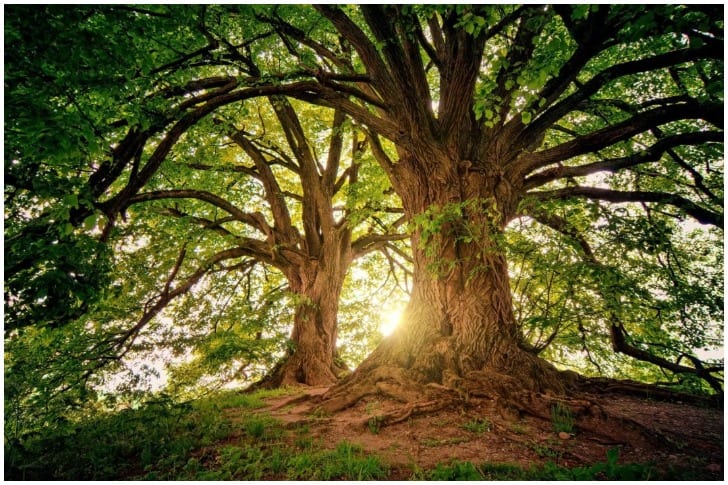 Johannes Plenio/Pexels: Deforestation is on a rise

This is a question that we have studied over and over again in schools but seeing the current state; it has become crucial to revisit the answer:
Reduction in Pollution – Trees help replace the carbon in the air with oxygen and purge the air of pollutants, making it much cleaner to breathe and decreasing the chances of lung cancer. It also helps in absorbing noise pollution.

Amenic181/Shutterstock: Planting trees can contribute to reducing effects of pollution
Reduction in Heat – Due to global warming, the Earth is becoming hotter. The canopies offer shade and absorb water; they, in turn give a cooling effect for the concrete jungles. For it to take effect, greenery should be 40% of the total area. Trees also provide significant cover from UV rays as they absorb around 96% of it.
Improved Quality of Living – There is a reason why people run off to lush areas for vacationing when they feel like winding down. An area replete with trees will provide cleaner air to breathe. Also, trees help calm the mind, thereby reducing stress levels and lowering blood pressure. They overall have an extremely positive effect on our physical and mental health.
Wildlife – We need to respect other species that walk this planet with us. While we discard trees without an afterthought, we also destroy the homes of several animals and encroach on their territories.

The local fauna might also get impacted due to felling of trees
What Can Be Done?
The ideal way to go is to plant trees strategically. This way, our day-to-day lives do not get hampered, and trees can serve their purpose!
Vegetations need the care to grow, and just planting a sapling will not help. If you do not have the time to manage one yourself, there are plenty of charities to donate that do precisely do this kind of work.
People also have the habit of uprooting trees that grow too big with the intention of planting a smaller one. This approach is problematic in many ways. For starters, we do not know that the new sapling will survive or not, and second, trees take around 50-100 years to reach their full potential. What can be done is to trim the branches to make it more manageable.
The first step to change is to admit something is amiss. Educate yourself and the others around you to bring about a transformation because our planet has to remain hospitable for future generations. We need to sit up and proactively take charge as the situation is deteriorating with each passing year.