The Caribbean beaches look like heaven, yet, chances are you'll lose that toned body by the end of your trip thanks to their uh-mazing cuisine. With fresh seafood caught right off the waves that surround this haven, street-food here is truly unique.
So here's the must-try list you need to tick-off while vacationing in the Caribbean and get your Insta-feed looking like that of a pro food blogger's!
Jerk Anything from Jamaica
The Jamaican staple of jerk beef, chicken, and pork with rice and salad sides is a must. There are so many spots to choose from, so you won't be stuck for options!
Griot from Haiti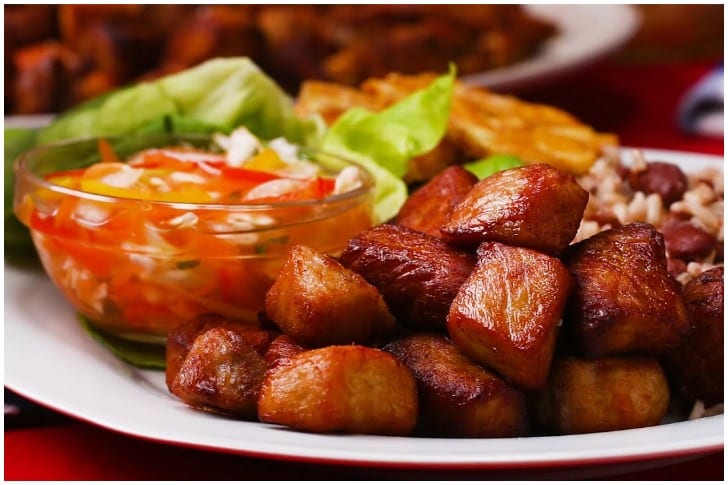 Fried pork chunks slow-roasted in an orange marinade. Need we say more?
Doubles from Trinidad
The barra and channa (fried dough slices and chickpea curry) from these doubles seem like a fusion of Indian and Lebanese cuisines, reminding us of puri and hummus! An explosion of flavor? Yes, please.
 Fish and Fungi from US Virgin Islands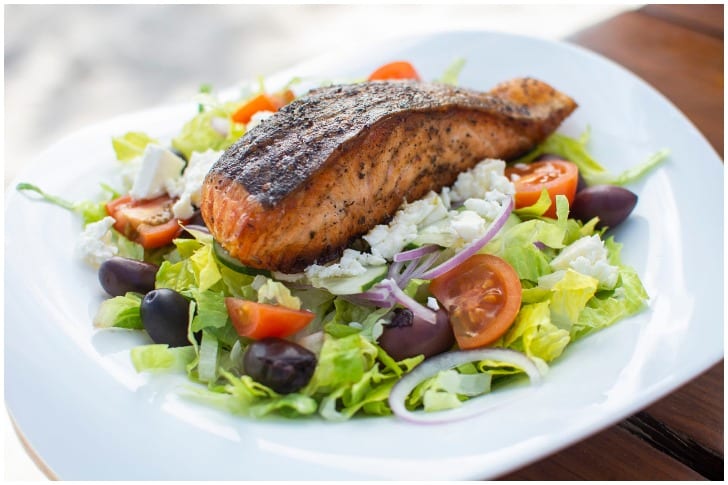 Snapper fish and fungi made from okra and cornmeal have just as much history as it has flavor! The mind-blowing dish was first cooked-up by African women in slavery.
 Conch Ceviche from Turks & Caicos
Much like calamari, conch is a national dish in much of the Caribbean islands. If you're not a fan of the raw conch, though, we recommend the succulent conch fritters!
Cuchifritos from Puerto Rico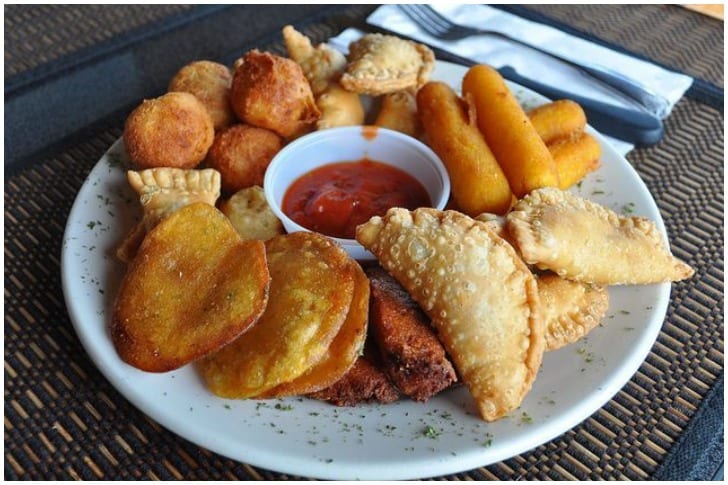 Puerto-Rican street food stands have a host of fried items with meat and cheese combinations collectively known as cuchifritos. Who can say no to that?
Fish Cakes from Barbados
When you're surrounded by fish, it's no wonder it gets turned into the most available snack. Widely popular across the islands, these traditional treats have several versions with surprise ingredients and dips native to each island!
Croquetas de Jamon from Cuba
Directly translated – ham croquettes! How does biting into a perfectly crispy ham log stuffed with cheese sound? It's perfect as a side for soup or on its own as a snack.
Conch Fritters from The Bahamas
Served everywhere from fine-dining restaurants to street-food vendors, conch fritters are a delicacy not to be missed. Balls of batter and conch deep-fried and served with a flavorful aioli dipping is possibly the best comfort food you can get over there.
Empanadas from Dominican Republic
These are patty-like snacks that come with every type of filling from curried meat to fruits. So there's definitely a favorite for everyone. Savory, sweet or sour—they've got it all!
So go have that fantastic Caribbean adventure with a feast for your taste-buds!