The ideal amount of fruit that should be eaten per day is about 2-3 servings. Still, we have all been guilty about neglecting our intake as life gets busier. Also, it can sometimes be boring to just eat cut fruits. We are here to tell you innovative ways that can up your intake by a considerable amount:
Pureeing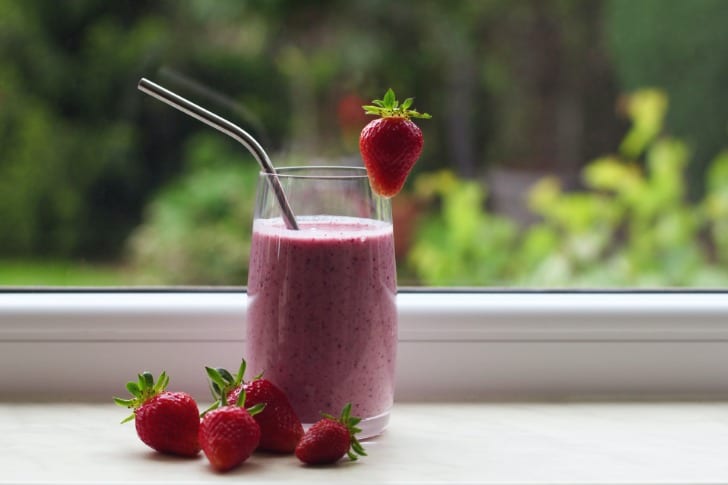 Denis Tuksar/Unsplash: Fruit is beneficial even in liquid form
Blend the pulp of the fruit and turn it into a compote, which then can be used as a topping for Greek yogurt, stirred into porridge, or eaten with ice-cream. All are delicious ways to eat more fruits.
Blend into A Smoothie
Healthy, yummy, and extremely customizable are the terms that define a smoothie and making it is no rocket science either; just put the ingredients into a blender and voila! Any fruit can be combined with a milk of your preferred flavor and some nuts to make this delicious beverage a perfect serve for breakfast oran after-workout treat.
Ice Lollies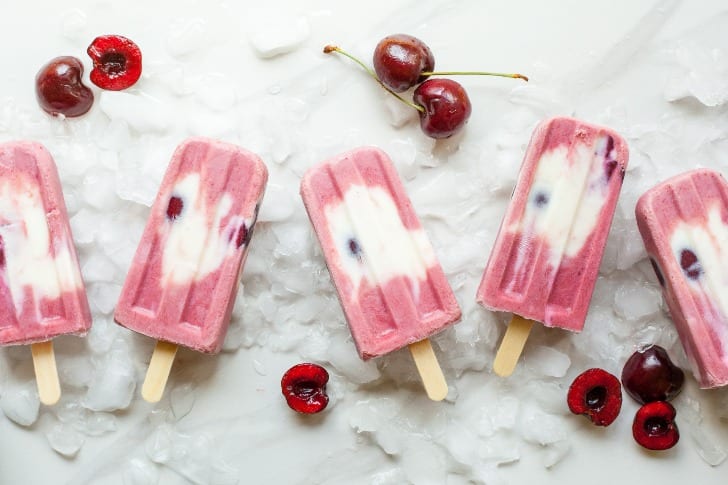 Lindsay Moe/Unsplash: Yummy ice lollies for summers
Ideal to make and enjoy in summers—ice lollies are a convenient way to enjoy more fruit and luckily, are also a favorite of the kids. It is recommended to make this treat at home as store-bought ones are highly diluted and just contain sugar and water.
Super easy to make, just puree the fruit with a little bit of juice and add honey (as per preference), shift the mixture into an ice lolly mold, and let the freezer work its magic. To add an extra touch, nuts, and pieces of whole fruits can also be added to the mixture to be frozen.
Fruit Salsa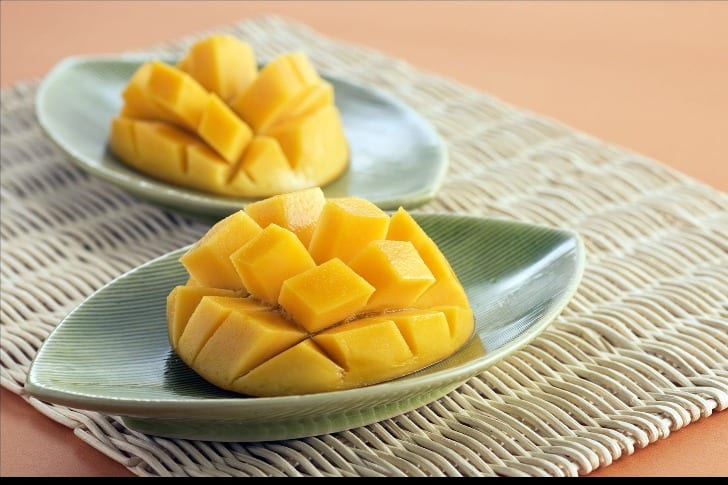 liwanchun /Pixabay: Fruit salad for everyone
Perfect with juicy barbecued meat or fish—a fruit salsa is made using chopped pineapple, peaches, or mango, mixed in with the diced onion, cucumber, red chilies. You can finish it with coriander or mint, it is perfect for balancing out the flavors.
Make It a Part of Savory Dishes
Highly skilled chefs use this technique to prepare nuanced flavors. Did you know that for roasting pork, strawberries in balsamic vinegar are a match made in heaven?
Topping for Pancakes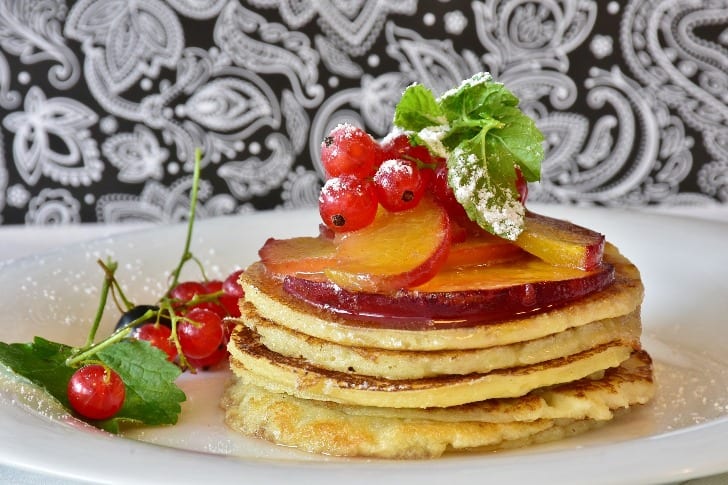 Pancakes with fruit are just divine!
Fruits are used by several breakfast joints to jazz up their pancakes. They are topped with generous helpings of banana, blueberries, or strawberries—a typical American meal with a healthy spin!
Replacement for Fat in Baked Goods
Prune puree can be used to replace fatty products such as butter in baking goods to serve as a binding agent. Fruits act as natural sweeteners and can make you feel a little less guilty while indulging in your favorite baked foods!
With the healthy and delightful choices provided by us, you will have no excuses for refusing to eat fruit!